Pukekohe Radiator Repair and Replacement!
Franklin Motors Radiator Specialists For All Types of Vehicles
Are you experiencing issues with your vehicle's radiator? Look no further! Our team of expert technicians in Pukekohe is here to provide top-notch radiator repair and replacement services. Whether you're dealing with a leaky radiator, overheating problems, or simply need a routine maintenance check, we have the skills and knowledge to get your vehicle back on the road in no time.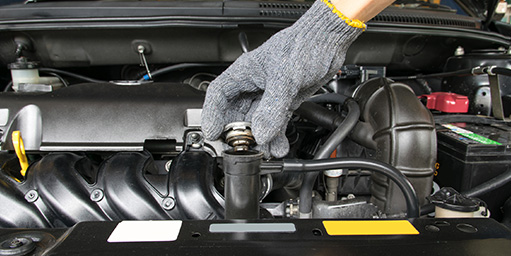 Our services include:
Radiator repairs: We can repair all types of radiator leaks, from small cracks to major damage.
Radiator servicing: We recommend having your radiator serviced annually to flush out any coolant buildup and check for any potential problems.
Radiator replacement: If your radiator is beyond repair, we can replace it with a new, high-quality unit.
Why Choose Us For Radiator Repair?
We understand that your radiator is a vital part of your vehicle's cooling system, and that's why we offer a wide range of services to keep it in top condition. Whether you need a minor repair or a complete replacement, we have the expertise and experience to get you back on the road quickly and safely.
Experienced Technicians
Our team consists of highly skilled technicians with extensive experience in radiator repair and replacement. They are well-versed in diagnosing radiator issues and providing effective solutions to ensure your vehicle's optimal performance.
Quality Service
We take pride in delivering top-quality service to our customers. When you choose us for your radiator repair and replacement needs, you can rest assured that your vehicle is in capable hands. We use only premium-quality replacement parts and follow industry best practices to ensure long-lasting results.
Comprehensive Solutions
Whether your radiator requires a minor repair or a complete replacement, we offer comprehensive solutions tailored to your specific needs. Our technicians conduct a thorough inspection to identify the root cause of the problem and provide an accurate diagnosis before proceeding with any repairs or replacements.
Competitive Pricing
At Franklin Motors, we believe in fair and transparent pricing. We offer competitive rates for our services, ensuring you receive excellent value for your investment. We provide detailed cost estimates upfront, so you can make an informed decision without any surprises.

Ready to get your radiator repaired or replaced in Pukekohe? Don't hesitate to reach out to us. Our friendly staff is ready to answer your questions, provide assistance, and schedule an appointment at your convenience.
We look forward to helping you keep your vehicle's cooling system in top condition.